TORONTO INTERNATIONAL FILM FESTIVAL 2010 line-up
Canadian, US, International Press
ClutchPR is project managing the opening of TIFF's new home, TIFF Bell Lightbox.
TIFF Bell Lightbox – Grand Opening and Free Block Party –
Sunday, September 12, 11am-4pm
Celebrate the public opening of the new TIFF headquarters with a free block party on Sunday, September 12th at the TIFF Bell Lightbox located in the heart of Toronto's entertainment district on King Street West (between John and Peter streets).  The building will open its doors to the public for the first time after a special ribbon-cutting ceremony, featuring TIFF execs and representatives from all levels of government.
Comedy troupe
National Theatre of the World
hosts the event that will include performances by top musicians, fun activities for the whole family, free cupcakes courtesy of
Madeleine's Cherry Pie and Ice Cream,
delicious food from local King Street restaurants, a performance by the
Joy of Dance Studio
and a movie star look-alike contest, hosted by celebrity impersonator Donnarama.
Rundown at a Glance…
TALENT IN ATTENDANCE
11:00am –
100 Monkeys
(featuring Twilight's Jackson Rathbone)
11:30am –
The Sadies
12:00pm –  Official ribbon-cutting ceremony, doors open to public for free
12:20pm –
Karkwa
12:45pm – Lookalike contest hosted by celebrity impersonator Donnarama
1:00pm –
Radio Radio
More info:
________________________________________________________
Canadian, US and International Press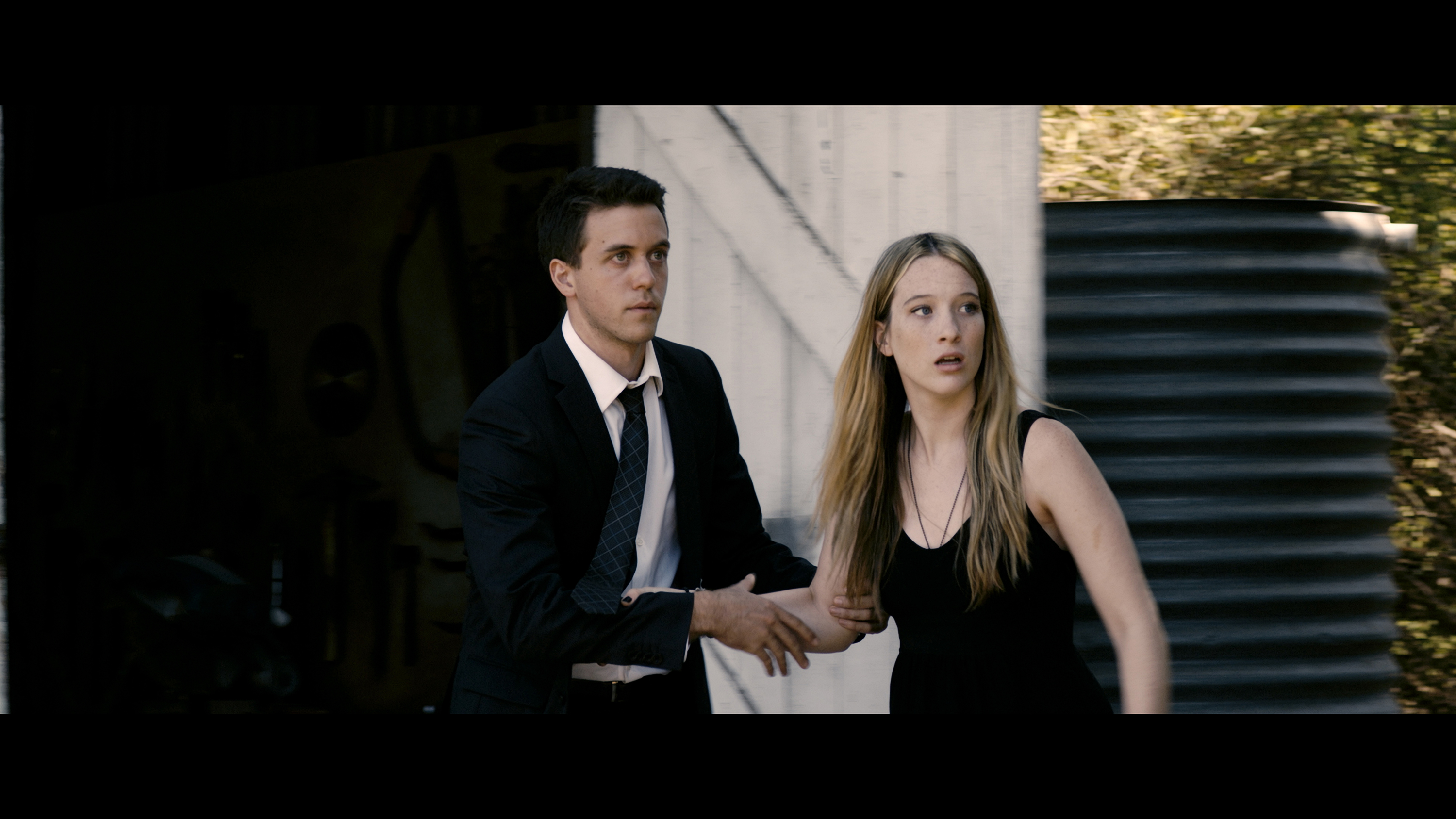 BLAME
Directed by Michael Henry
(Australia, 89 mins, World Premiere, Discovery)
In a remote area of the Australian outback, a middle-aged piano teacher returns to his isolated and empty house. Without warning or provocation, five masked intruders dressed in black grab him, tie him to a chair and force him to swallow a bottle of sleeping pills. They wait for him to lose consciousness and, leaving him for dead, get into their car and drive away. Having left a fake suicide note and erasing all traces of their presence, it seems like the perfect crime. Of course, it's not perfect at all – and when the best-laid plans start to go awry, the already tense proceedings get ratcheted up.
Cast with the crème de la crème of young Australian actors, director Michael Henry utilizes this attractive talent pool to great effect. The nuances of the group relationship are deftly portrayed and as the execution of their plan falls apart, tensions mount.
SCREENING INFO:
Sunday September 12, 7:00PM SCOTIABANK THEATRE 1, PREMIERE
Monday September 13, 7:45PM SCOTIABANK THEATRE 3, Press & Industry 1
Wednesday September 15, 12:15PM SCOTIABANK THEATRE 8, Press & Industry 2
Friday, September 17, 2:30PM VARSITY 8
Saturday September 18, 3:30PM VARSITY 7
TALENT ATTENDING:
Michael "Hank" Henry (Writer/ Director) Sept 7-19
Ryan Hodgson (Producer), Melissa Kelly (Producer) Sept 7-16
Michael Robinson (Producer) Sept 8-18
More info:
EPK
user: epkaccess
password: blameepk2010
For more information:
http://www.facebook.com/BlameMovie
________________________________________________________
Canada, US and International Press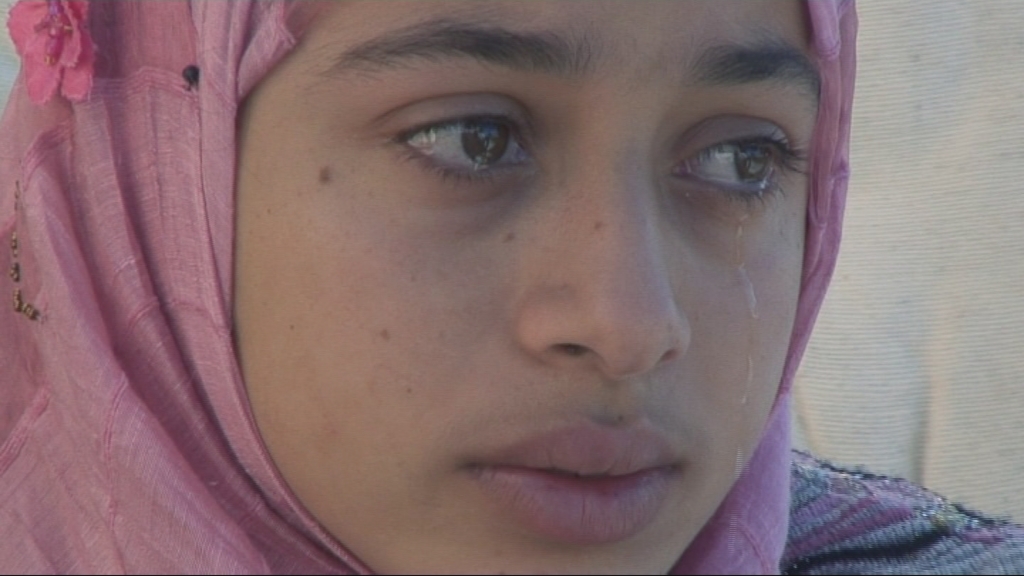 TEARS OF GAZA
Directed by Vibeke Løkkeberg
(Norway, 82 min, World Premiere, Real to Reel)
Disturbing, powerful and emotionally devastating, Tears of Gaza is less a conventional documentary than a record – presented with minimal gloss – of the 2008 to 2009 bombing of Gaza by the Israeli military. Photographed by several Palestinian cameramen both during and after the offensive, this powerful film by director Vibeke Løkkeberg focuses on the impact of the attacks on the civilian population.
The film shuttles between the actual bombings and the aftermath on the streets and in the hospitals. The footage of the bombs landing is indelible and horrifying, but it is on par with much of the explicit imagery on hand.
SCREENING INFO:

Friday September 10, 9:45AM SCOTIABANK THEATRE 6, Press & Industry 1
Sunday, September 12, 9:45PM SCOTIABANK THEATRE 4, PREMIERE
Tuesday, September 14, 9:30AM VARSITY 7
Wednesday September 15, 7:30PM SCOTIABANK THEATRE 2, Press & Industry 2
Sunday September 19, 12:30PM AMC 3
TALENT ATTENDING:
Vibeke Løkkeberg, Director and writer  Sept.10 -15th
Terje Kristiansen,  Producer Sept.10 -15th
Press Kit Press_Kit-TEARS_OF_GAZA_Sept_2010[1]
TORONTO INTERNATIONAL FILM FESTIVAL 2009 line-up
____________________________________
Canadian, US, International Press
TIFF Live at Yonge-Dundas Square
10 days of free programming
From noon until 9pm everynight of the Festival
A street-level hub for the world's favourite public film festival! Everyone is invited to celebrate this year's Festival by attending a packed schedule of free outdoor programming.  Aside from a zombie walk, swing dance lessons, a comedy showcase, a preview of the National Ballet's latest production, concerts and a TIFF Kids zone day there are screenings everyday at noon as well as three film premieres.

Film Premieres include:
AMERICAN MASTERS

featuring
JOAN BAEZ: HOW SWEET THE SOUND (Directed by Mary Wharton)
World Premiere

THE NEIL YOUNG TRUNK SHOW (Directed by Jonathan Demme)
North American Premiere


COPYRIGHT CRIMINALS

(co-producers Benjamin Franzen and Kembrew McLeod)
World Premiere
Spotlights include:
SUCK spotlight features stars from the film.
PRECIOUS featuring poet Sapphire reading from her body of work and hosted by Lee Daniels.
WHIP IT roller derby featuring Drew Barrymore, Ellen Page and stars from the film watching the Toronto Roller Derby League bout it out.
THE TOPP TWINS spotlight hosted by Elvira Kurt.
HIPSTERS spotlight features swing dance lessons followed by a concert by swing band Aelita with the Galaxy All-Star Orchestra
TALENT ATTENDING as part of TIFF live at YDS:
Director Jonathan Demme
Joan Baez
Director George A. Romero
Drew Barrymore
Ellen Page
Eve
James Brown drummer Clyde Stubblefield
Rapper Chuck D
Author and poet Sapphire
Director Lee Daniels
New Zealand comedy duo The Topp Twins
Comedian Elvira Kurt
Canadian soprano Measha Brueggergosman
DJ Champion
Eclectic Method
and more…
Full schedule here: www.tiff.net/yds
________________________________________________________
Canadian Press

COLE
Directed by Carl Bessai
(Canada, 95 mins, World Premiere, Contemporary World Cinema)
Cole Chambers (Richard de Klerk) is an aspiring writer living in the small British Columbia town of Lytton. While the community of 350 may lack the speed of the big city, it nonetheless provides intriguing source material for the stories that fill Cole's notebook. Hoping to gain experience, he enrolls in a writing course at a university in the city, a three-hour drive each way. In class he meets Serafina (Kandyse McClure), a black woman who lives with her wealthy and controlling parents. Attracted to the possibility of escape that the other offers, Cole and Serafina start an affair few close to them understand.
Cole's responsibilities at home include helping his sister Maybelline (Sonja Bennett) run the family gas station and store, as well as keeping her husband, Bobby (Chad Willett), from beating her or Rocket (Jack Forrester), her son from another relationship. Forced to work at the station, Cole feels his chances of evading a certain future for one of unknown promise are beginning to fade, and he must take drastic steps to change directions.
SCREENING INFO:
Monday Sept.14th, 12:30PM  VARSITY 3, Press & Industry 1
Tuesday Sept.15th, 6:45PM  SCOTIABANK THEATRE 3, Public 1
Wednesday Sept.16th, 10:00PM VARSITY 3, Public 2
Thursday Sept.17th, 4:00PM CUMBERLAND 4, Press & Industry 2
Friday Sept.18th, 12:00PM CUMBERLAND 4, Public 3
TALENT ATTENDING:
Director Carl Bessai Sept.10 to 17
Actor Richard de Klerk Sept.13 to 17
Actress Kandyse McClure Sept.15 to 16
Official website:
http://www.colethemovie.com/
_______________________________________________________
Canadian, US, International Press
PHOBIDILIA
Directed by Yoav & Doron Paz
(Israel, 85 mins, World Premiere, City to City)
After suffering an emotional breakdown in a public place, a young man vows to quit the chaotic city life and never leave his apartment.  He quickly discovers that in today's world all his needs can be easily met: sex via the internet, food by telephone delivery and entertainment by television.
Four years later, his idyllic existence comes under attack when Daniela, a free spirited girl comes into his life while Grumps, the building's real estate agent , informs him that the apartment is about to be sold.
Our hero refuses to leave his kingdom and decides to fight till the bitter end.
SCREENING INFO:
Monday, Sept.14th, 2:45PM, VARSITY 7, Press & Industry 1
Monday, Sept.14th, 6PM, VARSITY 2, Public 1
Wednesday, Sept.16th, 2:30PM, VARISTY 2, Public 2
TALENT ATTENDING:
Director Yoav Paz Sept.11 to 18
Director Doron Paz Sept.11 to 18
Download PHOBIDILIA Press Kit here
Official website:
www.phobidilia.com