Are music festivals the next home of virtual reality?
As summer saunters on, festivals such as Coachella, Wayhome, Osheaga, Governor's Ball and Lollapalooza have come and gone. Much has been made of the decline of the music festival as we know it. Simply put by one journalist  "reunions are almost non-existent, unique headliners are becoming more and more difficult to find, and undercards rarely portray a festival's identity the way it should."
The past year alone has seen the death of Squamish Valley Music Festival and Pemberton Music Festival along with the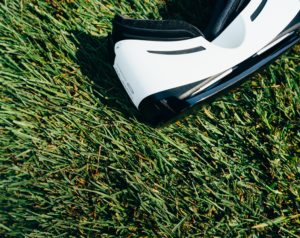 now-infamous disaster that was Fyre Festival, so what does the future of music festivals look like?
According to many, it's VR all the way. This past summer saw the first of what is sure to be many VR elements interwoven with live  performances in the form of Frank Ocean's set at Wayhome. Throughout the day crowds pondered the large orb that suddenly popped up in front of the main Wayhome Stage. When Mr.Ocean took the stage as the festival's closer, their questions were answered as a large swirl of clouds rose into the crowd and above their heads, just out of reach– a VR 3D projection that moved and swayed with his set.
Music fans, performers and entertainment execs alike have remained skeptical of what VR can do to elevate an already 3D, "IRL" experience. Think less VR headsets with individual experiences and more large-scale interactions that help set the mood and tone of your favourite band's set.
In a Noisey article published this spring, Chris Hassel, a director at RalphVR, was interviewed to share his thoughts on the future of VR at music festivals. "We didn't actually start with the VR," Hassel explained. "We started with ideas of how to play with people psychologically when they got to the event."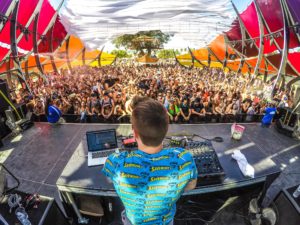 The article goes on to explore the idea of bringing the first-row experience to the nose-bleeds, a concept most music fans can get behind. Imagine walking into your standard arena or music festival stage set-up in the dry climate of Coachella and instead find yourself stepping into a winter wonderland complete with the alps, snow flakes drifting down and birch trees dotting the grounds.
There will be good VR and there will be bad VR, that is to be sure. What's uncertain is whether virtual reality is enough to save the seeming decline of music festivals in the years to come.