b current announces the 13th annual rock.paper.sistahz festival 
May 11 – 18

Inaugural 23 hours live! performance marathon features trey anthony, Catherine Hernandez, Amanda Parris and many more
 
May 9, 2014, Toronto, ON – b current, Canada's hotbed for culturally diverse artists announces a week of new theatre development for the 13th annual rock.paper.sistahz festival at Daniels Spectrum building (585 Dundas St E) from May 11 – 18, 2014. A highlight of this year's festival is the inaugural 23 hours live!, a live performance marathon featuring 14 new plays performed over 23 hours by award winning and esteemed artists, many rooted in the culture and experiences of the Black Diaspora.

23 hours live! runs from May 17 at 1:00 pm to May 18 at 12:00 pm at Daniels Spectrum (585 Dundas St E). The 23 hours live! marathon features trey anthony's Black Mothers Don't Say I Love You, Michaela Di Cesare's 8 Ways my Mother was Conceived, Ngozi Paul's The 1st Time Project, Catherine Hernandez' I Cannot Lie to the Stars that Made Me, and Amanda Parris' The Other Side of the Game.
 
The marathon also features a late night dance party with DJ L'Oqenz, burlesque dancer Dainty Box, early morning yoga, children's story telling with Juno winning dub poet and reggae musician Lillian Allen and a pancake breakfast with new artistic directors Jajube Mandiela and Ngozi Paul.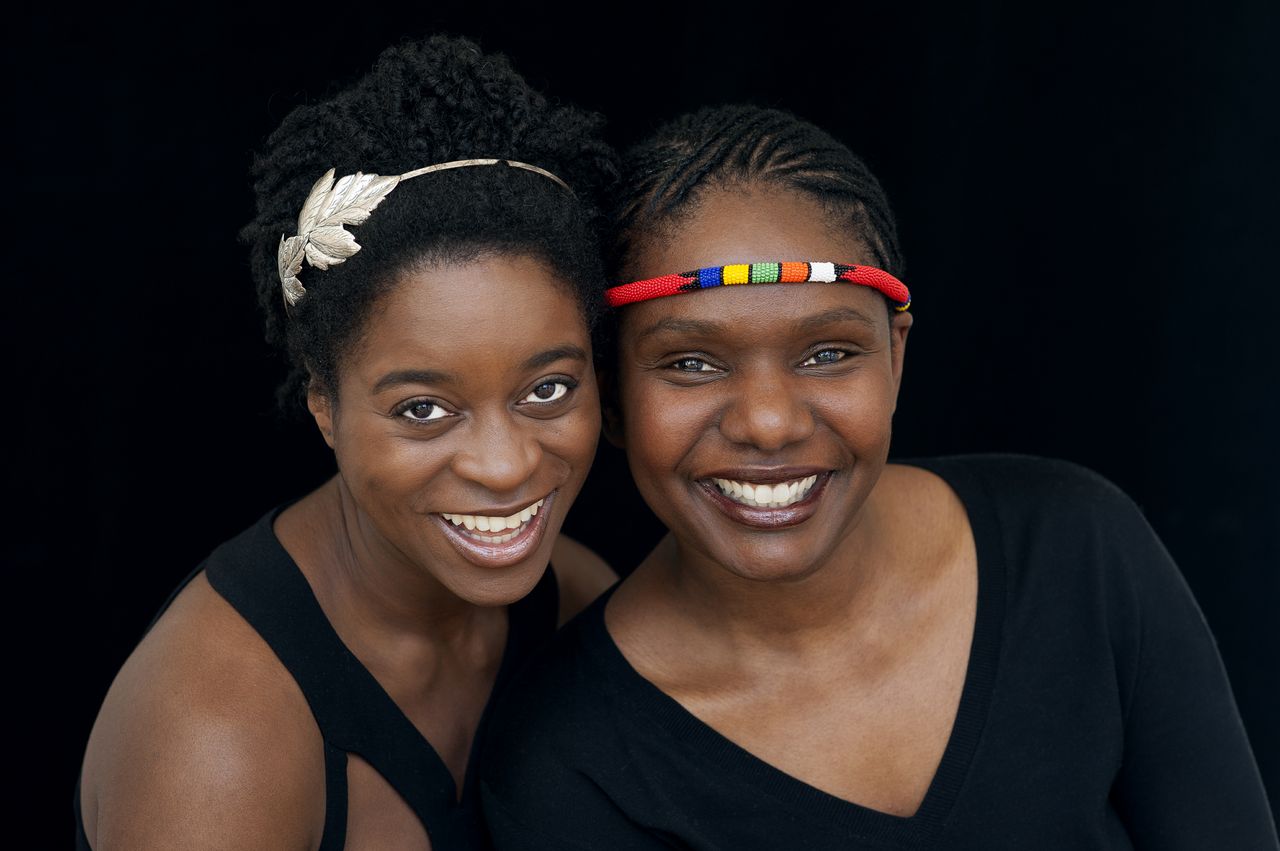 Jajube Mandiela and Ngozi Paul, artistic directors (photo credit: Wade Hudson)
 

Mandiela and Paul join b current as the new artistic directors after the departure of founding artistic director ahdri zhina mandiela, who was with b current from its inception 23 years ago.
 
To view the full schedule, please click here.
 
Tickets  are $50 for the 23 hour pass or $13 for timed admissions.
Get social on Facebook & Twitter #23hrslive #rps13
 

About b current 

b current is the hotbed for culturally-rooted theatre development. The company develops new works by diverse artists primarily rooted in the cultural, social, and political experiences of the Canadian and international Black Diaspora.
 
b current produces out of the box performance pieces and ideas in addition to their main stage theatre productions. Since inception they mounted over a dozen mainstage plays, as well as over 70 public performances including public readings and workshops.
 
Originally founded as a place for black artists to create, nurture and present their new works, b current has grown to support artists from all diasporas. For over 22 years they have been creating space for diverse voices to be heard, with a focus on engaging the communities from which those stories are rooted.
 

About rock.paper.sistahz

The annual rock.paper.sistahz festival has been the springboard for numerous award-winning new works over the past 13 years, and many have gone on to further development and main stage productions, including: wise.woman by Rebecca Fisseha, Virgin by Joan M. Kivanda, and Dora-Award nominated Obeah Opera by Nicole Brooks. The festival was created by mandiela in 2002 as a platform for emerging artists, especially members of b current's award-winning professional training program – the rAiz'n Ensemble – which has graduated scores of nationally and internationally acclaimed artists (Weyni Mengesha, d'bi young (Dora winner), Ngozi Paul (CAB Winner, Gemini Nominee) Joe Pierre, (Governor General Award winner), trey anthony (NAACP winner, Dora nominee) and scores of others.
 
For more information on b current's upcoming 2014 line-up please visit www.bcurrent.ca
 
– 30 –