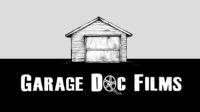 Surreal documentary Kung Fu Elliot makes theatrical debut after successful, controversial festival run 
A stranger than fiction documentary about a would-be Chuck Norris opens across Canada
October 29, 2014

, TORONTO – Following a successful festival run, including a Slamdance Grand Jury Prize for Best Documentary, Best Documentary prize at Fantastic Fest 2014 and Canadian premiere at 

Hot Docs '14

, 

Kung Fu Elliot

 opens for a theatrical run in Toronto on 

November 7

, with dates across the country to follow.
Kung Fu Elliot tells the story of Elliot "White Lightning" Scott, a man determined to become Canada's first action movie star as he struggles to finish his latest martial arts epic, Blood Fight. With his supportive partner Linda Lum, and an outrageous cast of dreamers by his side, Elliot dives further and further into a world of make believe, testing the boundaries of truth and friendship.
Due to the unbelievable course of events documented in the film, the authenticity of Kung Fu Elliot was controversial throughout its run. Reality really is stranger than fiction.
"The film feels like a mockumentary, but everything you're watching is real," assures co-director Belliveau. What began as a simple underdog story for directors Bauckman and Belliveau became a surreal meditation on truth and self deception.
 
The film had its world premiere at Slamdance earlier in 2014 where audiences were bemused by Elliot Scott, a self described martial arts champion whose ambition hides a darker truth.
Kung Fu Elliot is directed, written, produced and features cinematography by Jaret Belliveau (Highway Gospel) and Matthew Bauckman (Highway Gospel) and is produced by David Eberts (Prisoner of Paradise). Eberts is the son of celebrated Canadian producer Jake Eberts (Dances with Wolves, Driving Miss Daisy).
Screening times
Toronto: Magic Lantern Carlton Cinemas, Nov 7-13
Ottawa: The Mayfair, Nov 14-20
Sudbury: Best of Hot Docs, Nov 8 (one night only)
North Bay: Best of Hot Docs, Nov 15 (one night only)
Winnipeg: Cinematheque, Nov 21
*more dates to follow
 
About Garage Doc Films
Established in 2013, Garage Doc Films is a production company owned and operated by Jaret Belliveau and Matthew Bauckman, based in Moncton, New Brunswick.
 
Get social on Facebook & Twitter
To view the trailer, click here