#Powerwives is a bi-monthly column where we feature women who inspire us. Marital status is completely irrelevant. The title is inspired by our founders November 2013 Toronto Life cover story.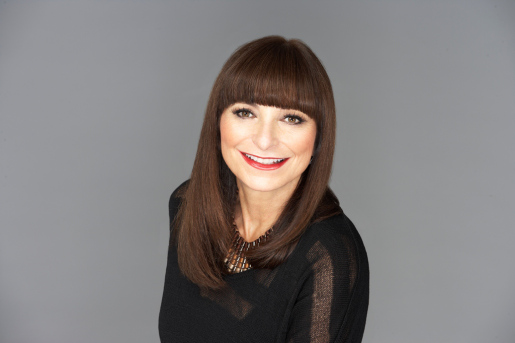 Jeanne Beker is one of the most iconic and influential women in the fashion industry, both here in Canada and around the world. Jeanne is currently host of Bell Media's FashionTelevisionChannel, a contributing editor for The Toronto Star and The Kit, a columnist for Metro, a published author of five books, creative director for exclusive clothing line "Edit by Jeanne Beker", and a regular style correspondent for ETALK, CANADA AM and CTV News Channel. 
Name: Jeanne Beker
Title: Multi-media journalist, author, TV host, producer, creative director, and all 'round fashion enthusiast.
Social media handles: @jeanne_beker

Who is in your tribe? (family members, friends, partners)  My mom Bronia, my sister Marilyn and brother-in-law Greg, my 2 daughters Bekky and Joey, my son-in-law Keith, my ex-husband Denny, and a wonderful number of amazing friends who ground, heal, and inspire me…. Oh, and my dog, Gus and cat, Moggie…of course!
What does a typical day look like for you?  No such thing as a typical day!
What's in your clutch? Red lipstick, a blackberry, a comb, a compact, and a credit card.
Five things you can't live without? Red lipstick, a blackberry, a comb, a compact, and a credit card.
Who is your hero? My 93 year old mom.  She's a Holocaust survivor. And my style inspiration!
What are you reading? Thrive, by Arianna Huffington.
How did you get your start? Acting in a CBC sitcom series called "Toby", circa 1968.
Tell us about a time you were challenged and you learned a lesson. When my husband suddenly left me in 1998. My girls were 8 and 10, and Fashion Television was going great guns.  I knew I had to go on, for the sake of my girls….for my career…  But I just wanted to curl up and die. Instead, I forced myself to soldier on, and eventually, I soared. Lesson learned? That life goes on, despite the devastation.
What inspires you? My mother, my daughters, my friends, the city of Paris, and the country of Ireland.
What are you excited about right now? Getting my second wind…. And life in general.
 How do you unwind? I go out to my farm. Or just cuddle my dog on the couch.
Most interesting people to follow on social media? Life observers with something to say.