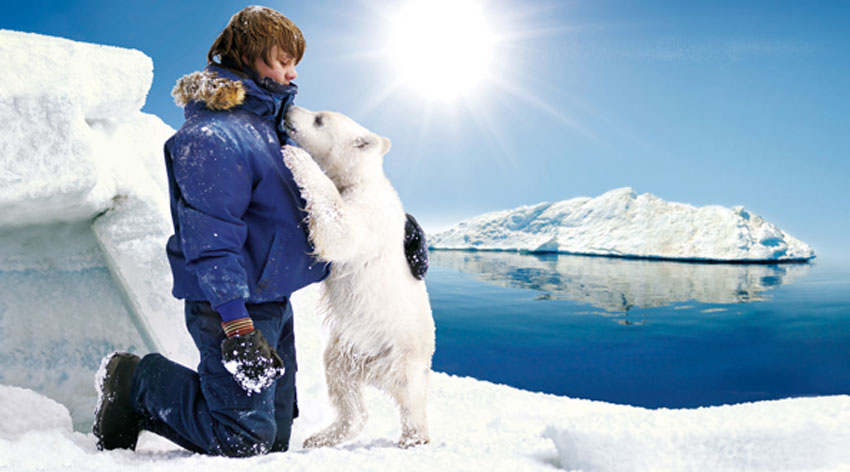 Italian Contemporary Film Festival Hosts Canadian Premiere of Brando Quilici's Midnight Sun
Canadian actor Dakota Goyo stars in the remarkable tale of friendship between a boy and a bear cub
April 27, 2015, TORONTO – Midnight Sun
(Il Mio Amico Nanuk)
, a family adventure film set in the ice fields of Northern Canada, makes its Canadian premiere at the Italian Contemporary Film Festival (ICFF) on Thursday, May 21, 2015. Directed by Brando Quilici and produced by Medusa, the Canadian Italian production stars Toronto's own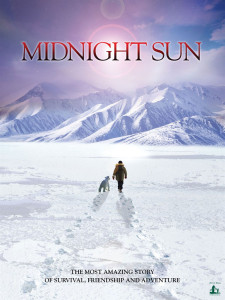 Dakota Goyo as 14-year-old Luke who embarks on a journey of survival and friendship with an unlikely companion.Best known for his roles
in Real Steel
(2011) and
Dark Skies
(2013), Dakota Goyo, is a rising star who has appeared alongside Chris Hemsworth as a young Thor in the film of the same name and played the young Noah alongside Russell Crowe in the 2014 blockbuster
Noah.
When Luke learns that a polar bear cub, Nanuk, has been separated from its mother, he sets out to reunite the two and enlists the help of Muktuk, played by Goran Visnjic (ER), an Inuit guide who knows the unforgiving polar bear territory well. Along their journey a floating iceberg separates the group, leaving Luke to protect himself and the cub from the dangers of the snowbound wilderness.British-Canadian director Roger Spottiswoode is best known for the James Bond film Tomorrow Never Dies, and the science fiction action thriller The 6th Day starring Arnold Schwarzenegger. High Arctic sequence director Brando Quilici's career spans over 27 years with over more than 100 documentary specials produced and directed for European and American networks, including the Discovery Channel and National Geographic.ICFF Screenings:
May 21 – Colossus Vaughan – 10:30 a.m. – Screening in Italian
May 22 – TIFF Bell LightBox – 10:30 a.m. – Screening in EnglishBrando Quilici, Dakota Goyo and Goran Visnjic will be in attendance for both screenings.To view the trailer, please visit
http://icff.ca/il-mio-amico-nanuk-2/
.Get social on
Facebook
and
Twitter
.
About Italian Contemporary Film Festival:
The Italian Contemporary Film Festival (ICFF) is one of the most important Italian film festivals in the world, taking place in Toronto, Vaughan, Hamilton, Montreal and Quebec City during Italian Heritage month. The nine-day event aims to showcase the relevance of Italian Cinema and boost young filmmakers, actors and producers with an Italian background, the best movies produced in Italy and independent filmmakers who examine issues related to the Italian culture. To learn more, visit
www.icff.ca
.