As the first snowfall hits and the holiday season is upon us, we can't help but have beaches on the brain. In this new column 'Go' we highlight hot spots around the world. Whether it's a new restaurant, a classic resort or a thrilling excursion, we've got you covered. Pack your bags and just go!
We recently had the pleasure of visiting one of the great hidden gems of the Caribbean and here are our top 5 reasons to check out St. Kitts and Nevis and where to stay when you go.
It should be said that we have a long-standing relationship with the sister islands of St. Kitts and Nevis. Having visited over 20 times and tried every restaurant and every resort on the island, you could call us experts on this West Indian gem.
On a recent visit we had the great pleasure of re-discovering an old resort we hadn't been to in years. The Ocean Terrace Inn (OTI) is a four-star boutique hotel in the heart of Basseterre, St. Kitt's capital city. We like skipping the typical big name box hotels in favour of undiscovered gems. Here are our top 5 reasons OTI is worth booking on your next warm winter getaway.
1. Unlike the island's mega resorts, there's no crowds and noise. OTI offers privacy and a tranquil, luxurious setting. This resort offers a personal touch in everything they do and has that classic warm West Indian hospitality on lock.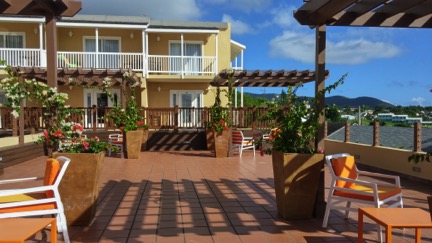 2. Recent renovations – The entire resort has been revamped. The pool is a highlight, rooms are large enough to hold a dance party for 10 and everything is new and clean. The rooms are larger than most luxurious Las Vegas suites. The balconies offer stunning views.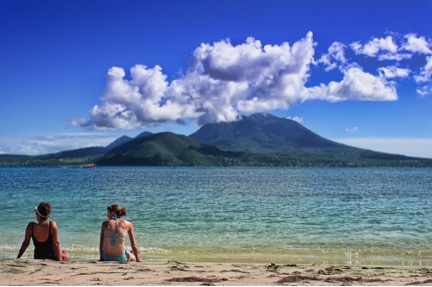 3. OTI is the only resort walking distance to the ferry that takes you to Nevis, one of the most stunning places on earth and the coolest Caribbean island you've never heard of. It's definitely worth a day trip.
4. If you need that beach vibe everyday they offer a shuttle to any beach on the island. Personal warm service and a location that allows for city discovering, poolside lounging and beach bumming is ideal!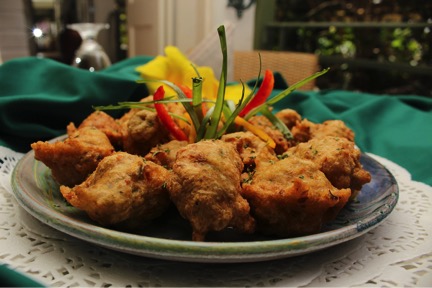 5. Access to the famed OTI restaurant, recently rebranded as 'The Verandah' and their Friday night buffet. This is will be one of the best traditional West Indian meals of your life. Pumpkin soup, Johnny-cakes, salt fish, goat water, rice and beans, fried plantains, a variety of fish served in different ways and other seasonal, traditional dishes. Trust us – you don't want to miss eating a meal at this resort. Not only is their in-house restaurant divine but they are a step away from Fisherman's Wharf an old seaside spot which has served the best seafood on the island for more than 30 years. This could be because they are attached to Pro Diver's St. Kitts who regularly dive for the night's dinner fare. If you're a scuba diver and you dive with Pro divers there's a good chance you could catch your own lobster for dinner, a once in a lifetime experience.
Rather than staying at a resort that keeps you locked in one location try something off the beaten track that offers you a glimpse into real island life. As a bonus, although both islands are off the beaten track, Air Canada flies direct to St. Kitts. Grab your sunscreen and go!
#OTI awaits you.
Have you been to a cool undiscovered resort or island recently? Tell us about @ClutchPR.