Double Trouble Brewing Co launch Revenge of the Ginger IPA
TORONTO, April 28 2015 – Launching at the LCBO in time for the May 24 weekend, this new beer is proof that gingers do indeed have souls. The brew is a strong pale ale at 6.2% ABV – a percentage that is a nod to co-founder Nathan Dunsmoor's height.
Revenge of the Ginger has a mellow amber hue and a creamy white head. This brew exhibits a great balance of malt with top notes of fresh ginger flavour. It pairs exceptionally well with highly spiced foods such as hot curries.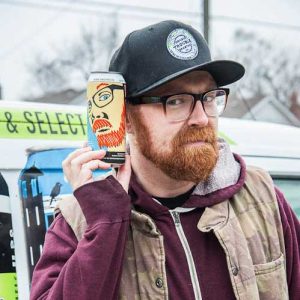 "After the last Kick A Ginger Day, I decided I'd had enough," commented Nathan Dunsmoor, co-founder of Double Trouble Brewing. "It was time to show society that we gingers deserve love…and this is a beer you can definitely fall in love with."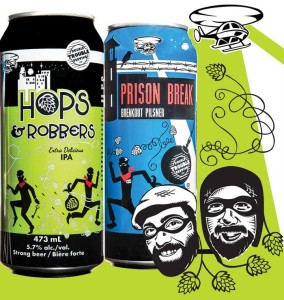 The brew joins Double Trouble's existing lineup of Hops and Robbers IPA, Prison Break pilsner and Fire in the Rye pale ale. Their flagship brand, Hops and Robbers, is a golden IPA with an deliciously rich and complex character. Fruity aromas of lemon with hints of pineapple combine crisply with toasty caramel flavours and a firm malt backbone.
Prison Break pilsner boasts light, bread-like malt characteristics. It's dry-hopped for a spicy, floral bouquet and brewed to be clean, crisp and refreshing.
Fire in the Rye pale ale is unfiltered for maximum flavour and combines the smouldering aroma of rye with floral notes achieved by using only Centennial hops.
Revenge of the Ginger will retail at $3.00 per 473ml tallboy can.
Find Double Trouble craft beers in Ontario, Manitoba, Nova Scotia, New Brunswick and Newfoundland.
About Double Trouble Brewing Co
Double Trouble Brewing Co. was launched in 2012 by Claude Lefebvre and Nathan Dunsmoor. The Ontario based company brews its product at the Wellington Brewery in Guelph and is a proud member of the Ontario Craft Brewers Association. Double Trouble Brewing Co. currently offers four brands including Hops & Robbers, Prison Break, Fire in the Rye and the seasonal French Press vanilla stout.
Their brands are currently offered at the LCBO, The Beer Store, New Brunswick Liquor Corporation (Alcool NB Liquor), Nova Scotia Liquor Corporation, and Manitoba Liquor, as well as at various establishments throughout Ottawa, Toronto and the GTA.