Daniela Syrovy- Founder ClutchPR – Power Wife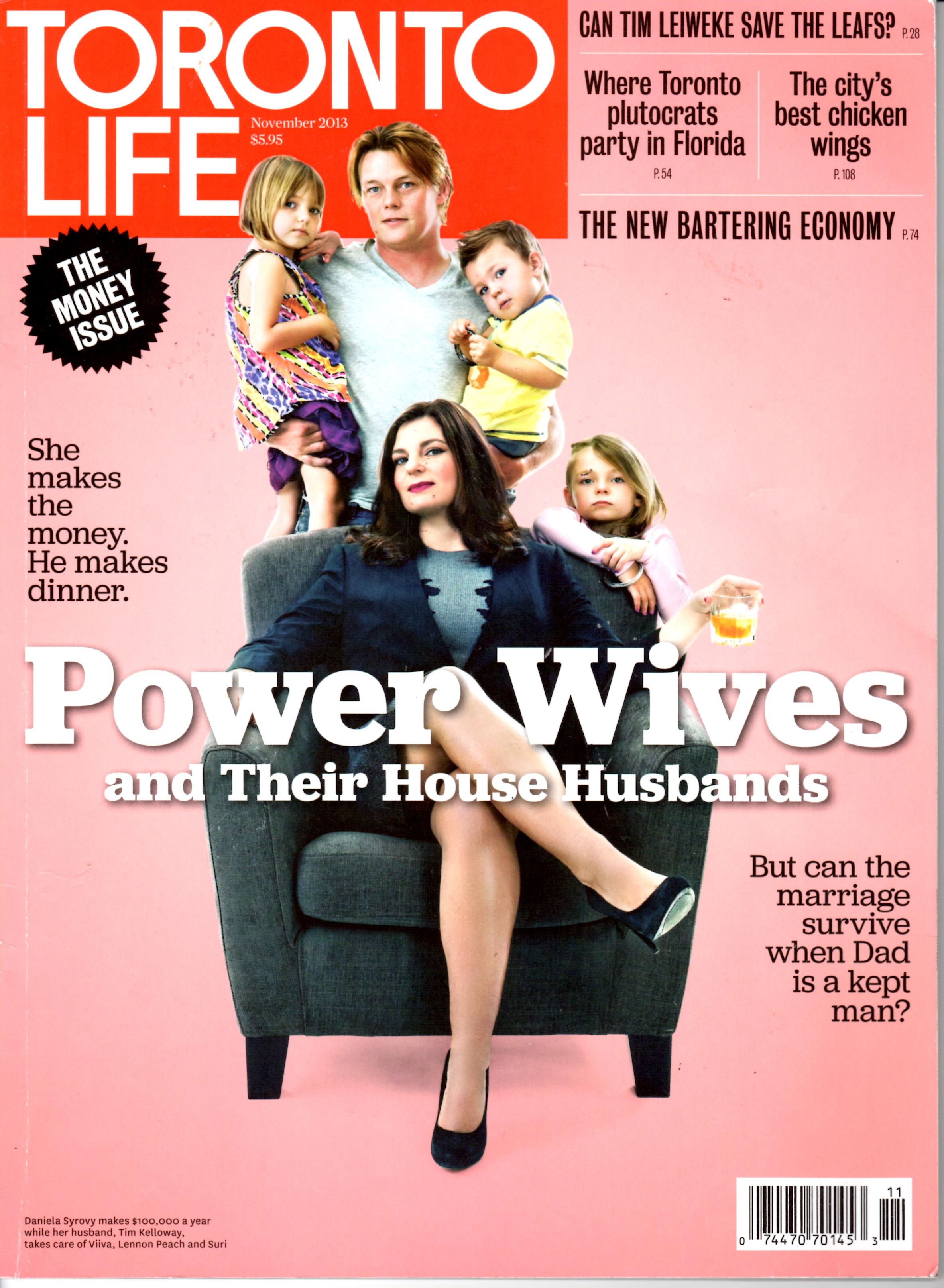 Daniela Syrovy was featured on the cover of Toronto Life in November of 2013. The headline was 'Powerwives and Their House Husbands." It took a little getting used to and she wants the world to know that it's actually her husband who deserves all the recognition. She's decided that the term 'Powerwife' is one that she loves.
Since the cover Syrovy has enjoyed speaking to being a working mom in a variety of media outlets. Her cover story is what inspired our #powerwives section. Each week we will feature a new #powerwife, although these women don't have to be wives. Some #powerwives are married to their work or other aspects of their lives, the only stipulation is that she has to be powerful. Here's more about the founder of ClutchPR.
1.     Who is in your tribe? (family members, friends, partners)
My husband, three kids, my mom, my sister, my brother and my aunt. Also my team at the office who works extremely hard everyday to make ClutchPR what it is. I also consider my clients part of my tribe – we work with some amazing people!
2.     What does a typical day look like for you?
Wake up 6am, yoga session, feed kids, kiss kids, cuddle husband, take kids to school. Arrive at office, take phone calls and meetings, brainstorms, events, loads of emails then home in time for dinner (or at least try).
3.     What's in your clutch?
Red lipstick, pen and notebook, cell, business cards and if I can fit it the charger for my phone!
4.     Five things you can't live without?
Chocolate, coffee, family, phone and yoga
5.     Who is your hero?
So many women are my heros.  Maya Angelou is up there on my list.
6.     What are you reading?
Paulo Coelho's Veronika Decides to Die
7.     How did you get your start?
I volunteered at TIFF ages ago, this lead to an internship and eventually a job in PR
8.     Tell us about a time you were challenged and you learned a lesson…
I was challenged when I launched my company seven years ago and learned at the same time that I was pregnant (unplanned). This threw a wrench into my very ambitious goals for the company. I learned about priorities and about how anything is possible if you truly want it and put your mind to it.
9.     What inspires you?
Women who are kicking ass! Female entreprenuers and organizers making a difference in the world.
10. What are you excited about right now?
Canada's performance in the Olympics. It feels good to win.
11. How do you unwind?
Yoga, tea, vacations to the beach
12. Most interesting people to follow on social media?
I love following Buzzfeed, Gawker, Jezebel and all news outlets. Also love following Margaret Atwood and pop stars like Beyonce. It's all about balance. Nice to get a mix of fun fluff pop culture and some more serious stuff.