Photo courtesy of Bite Beauty
Launching a new beauty product can be a daunting task. With millions of brands launching new products everyday, making your product stand out is not easy. Here are a list of companies who realized that and created successful, creative, in your face campaigns.
This company is known for their lip balms and now are entering the lipstick marketplace. Their all-natural, high pigmented lipstick will be available across Canada in April 2016. To introduce their new product while also showcasing the brand's hipness, they hosted a gallery show where all the art pieces were made from Burt's Bees lipsticks, tinted balms and glosses. The works were made by Canadian artists.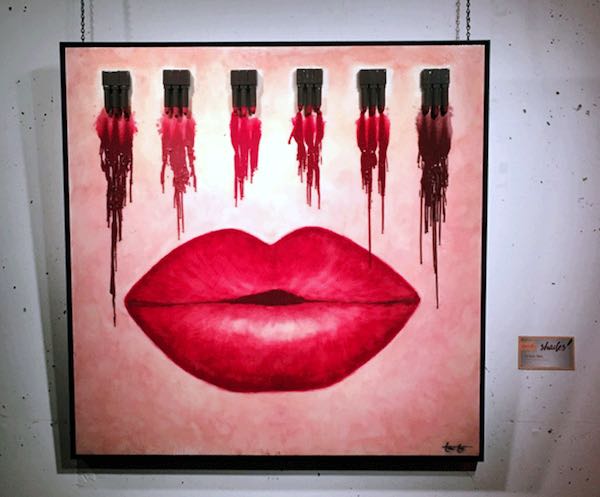 Photo courtesy of thenewpretty.com Painting by artist Taisha Teal
This Canadian brand released a huge collection under the name "Amuse Bouche" in 2016. They teased the public with social media posts on Instagram and SnapChat, showing visually stunning photos and swatches of their creatively-named new shades. When it came to launching the product the media and consumers alike were eagerly anticipating the reveal of all 34 shades. On top of the social media tease they invited top beauty editors and influencers to their lip lab in NYC to see how each shade was made, and invited them to design their own custom colour. Brilliant way to give those who market your products a truly hands-on experience. Did I mention they also served foods and beverages inspired by each shade? Brand consistency at its best.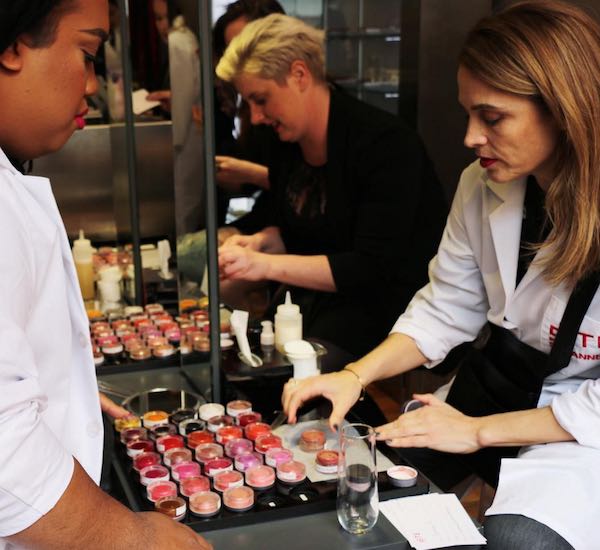 Photo courtesy of Bite Beauty
A classic example of brands thinking outside the product box is Dove's Men+Care line launch in 2010. The brand hosted an event at the Hockey Hall of Fame complete with branded jerseys in the locker rooms, pucks with product information and displays of their new line set against the most coveted hockey trophies in the world. Hosting an event in an unconventional place, like a Hall of Fame, makes the evening more memorable and the products tend to stay in the heads of those attending as they associate those products with the venue. Huge score for Dove.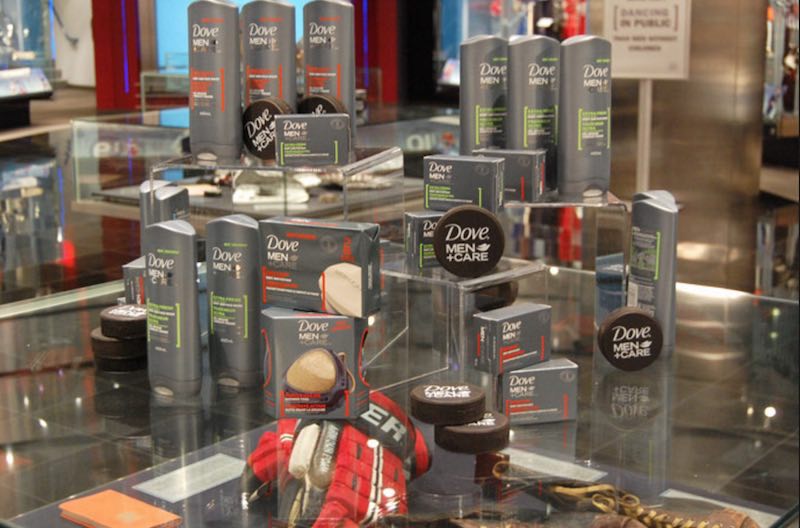 Photo courtesy of bizbash.com
If you want to market a new product in an already saturated beauty market, think creatively. Create an experience instead of just an event. The more memorable an event is the more likely that your product will stay in the consumer's mind the next time they go shopping. Just like beauty products, adding a little colour into your launch is always a good thing.