Top 5 Reasons Shake Shack Shook Toronto
(Or Why Toronto Wants to be New York Ever So Badly)
Yesterday's Shake Shack one-day-only pop-up in Toronto (a collaboration with another NYC based, Toronto food scene darling, Momofuku) was a certified angus® fueled success.

By now we've all seen THE GIF. You know, the gif of the 'round the block (and 'round the block, and then 'round the block some more) line-up posted on Reddit by Torontonian Aaron Navarro (@aarnvrr on Instagram).

In a textbook case of a (moving) picture saying a thousand words, there's no need to debate whether or not Shake Shack's takeover of Toronto was a success; it undeniably was. The important question is — why?
Well, without further ado, here's the…

Top 5 Reasons the Shake Shack Toronto Pop-up was a Success:
(Instagram: @aarnvrr)
1. Toronto has NYC envy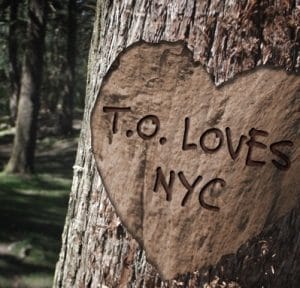 Toronto wishes it was New York City. There, we said it.

Despite the bizarreness of Toronto — perennially one of the most livable cities in the world (often ranking higher than NYC) and a world-class city in its own right feeling this way — we do.
From entire editorials written on NYC merely acknowledging our existence, to our media outlets gleefully referring to Toronto's hot housing market and growing street-cred as "The Brooklyn Effect"; Toronto has been sipping the NYC kool-aid for some time now.

So, it should come as no surprise that when an authentic NYC eatery such as Shake Shack comes to town that the city takes notice.
2. Supply + Demand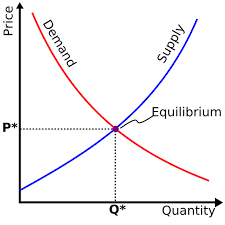 Shake Shack. Nintendo (Switch/NES Classic). OPEC. What do they all have in common? At times they've all restricted supply to (perhaps artificially) create demand.

This isn't to say that people wouldn't want Shake Shack if it was a full day pop-up, or even a one-week affair, but when eye-popping lineups and the associated buzz are your goals significantly limiting supply can work a treat.
3. Location, Location, Location

Did we mention location?

This is meant in a couple of ways. First, hosting the pop-up within fellow NYC export, ultra hip Momofuku (Google Maps even says so) ensured a level of cache for the endeavour from the start.

Add in the fact that Shake Shack's temporary home in Momofuku is physically located a stone's throw from St.Andrew's and Union Stations, a lunch-break hop away from the financial district, and a skip away from both Ryerson University and the University of Toronto — Shake Shack's pop-up was literally in a great position to attract its desired hordes of fans.

4. Media Buy(s) In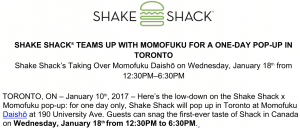 BlogTO, NOW Magazine, Toronto Life — all the cool kids did it.

These three staple Toronto Yuppie/Yuckie/Hipster (or whatever buzzword descriptor people use these days) publications all ran beautiful stories about the breaking news that was the Shake Shack pop-up, around lunchtime on Tuesday, January 10 — the day Shake Shack sent their press release.

Irrespective of how they did it, orchestrating these three key influencer publications to simultaneously post about your one-day burger pop-up, at lunchtime on the day your press release goes live is a PR's dream.
5. Social Media
was waiting in line for 3 hours for @shakeshack at @momofuku #toronto worth it? HELL YAAAAASSSSSSSS 😄😄 pic.twitter.com/G3CSXNChl9

— jeannydo (@its_jdo) January 18, 2017
If your friend went to the Shake Shack pop-up and didn't post it on Twitter, Instagram, Facebook, and/or Snapchat did it really happen?

Shake Shack had the product, the demand, the location, and the buzz. After that, it just became a matter of letting what many of us in the digital age do what we do best — live in the moment, the Instagram moment.
—CS