Canadians are killing it this year at the Oscars – from the categories you might expect with Ontario-darling Ryan Gosling all the way to the Animated Short category with Theodore Ushev's latest project. Keep your eyes peeled for these top Canadian talents you can root for on Sunday, February 26.
Arrival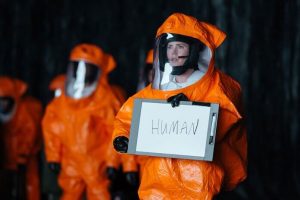 Academy Award for Best Director – Denis Villeneuve
Academy Award for Sound Editing – Sylvain Bellemare
Academy Award for Production Design – Patrice Vermette
Quebec is producing some quality talent with three categories featuring Quebec-born nominees, Arrival is making French Canadians proud of their own! Arrival's also up against La La Land for Best Picture and Best Director. Félicitations!
La La Land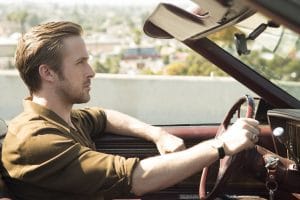 Academy Award for Best Actor – Ryan Gosling
Fan favourite, Ryan Gosling, showed off his pipes and sleek moves in the critically acclaimed La La Land — which itself was nominated a record-tying 14 times. Ryan is the only Canadian to ever be nominated for this category, with this being his second time around. In 2006, he was nominated for Half Nelson, and 10 years later he's back at it with our hopes high that he'll bring home the gold this year.
Piper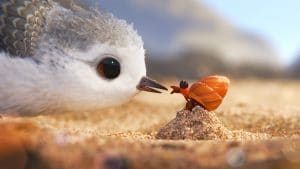 Academy Award for Best Short Film (Animated) – Alan Barillaro
At some point this year you would have scrolled across this animated short film on at least one of your social media platforms. Alan Barillaro, Sheridan College Alumni, wrote the screenplay for this adorable animation that instantly puts you in a good mood and wanting to share with all of your friends. If you didn't see it online then you might have seen it preview before Pixar's Finding Dory.
Blind Vaysha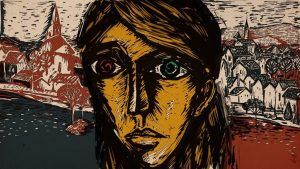 Academy Award for Best Short Film (Animated) – Theodore Ushev
Filmmaker, Theodore Ushev, collaborated with Bulgarian writer, Georgi Gospodinov, to create this artistically beautiful short film with the National Film Board of Canada. Ushev created 12,000 – 13,000 images for this film, we hope to see more of his hard work in the future. The film was featured at multiple film festivals including the Toronto Film Festival (TIFF).
13th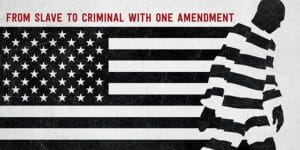 Academy Award for Best Documentary Feature – Howard Barish
Winnipeg-born producer, Howard Barish's documentary 13th premiered at the 2016 New York Film Festival. The title and concept of the film is discussing the Thirteenth Amendment to the United States Constitution, outlawing slavery. You can watch it on Netflix before the Oscars in February.
Get your ballots and popcorn ready for a star-studded evening. Whether you are a die-hard film buff or just in the mood to see a glimpse of Ryan Gosling, you're sure in for a treat this year at the 89th Academy Awards.
Let us know in the comments below who's got your vote? 🗳️