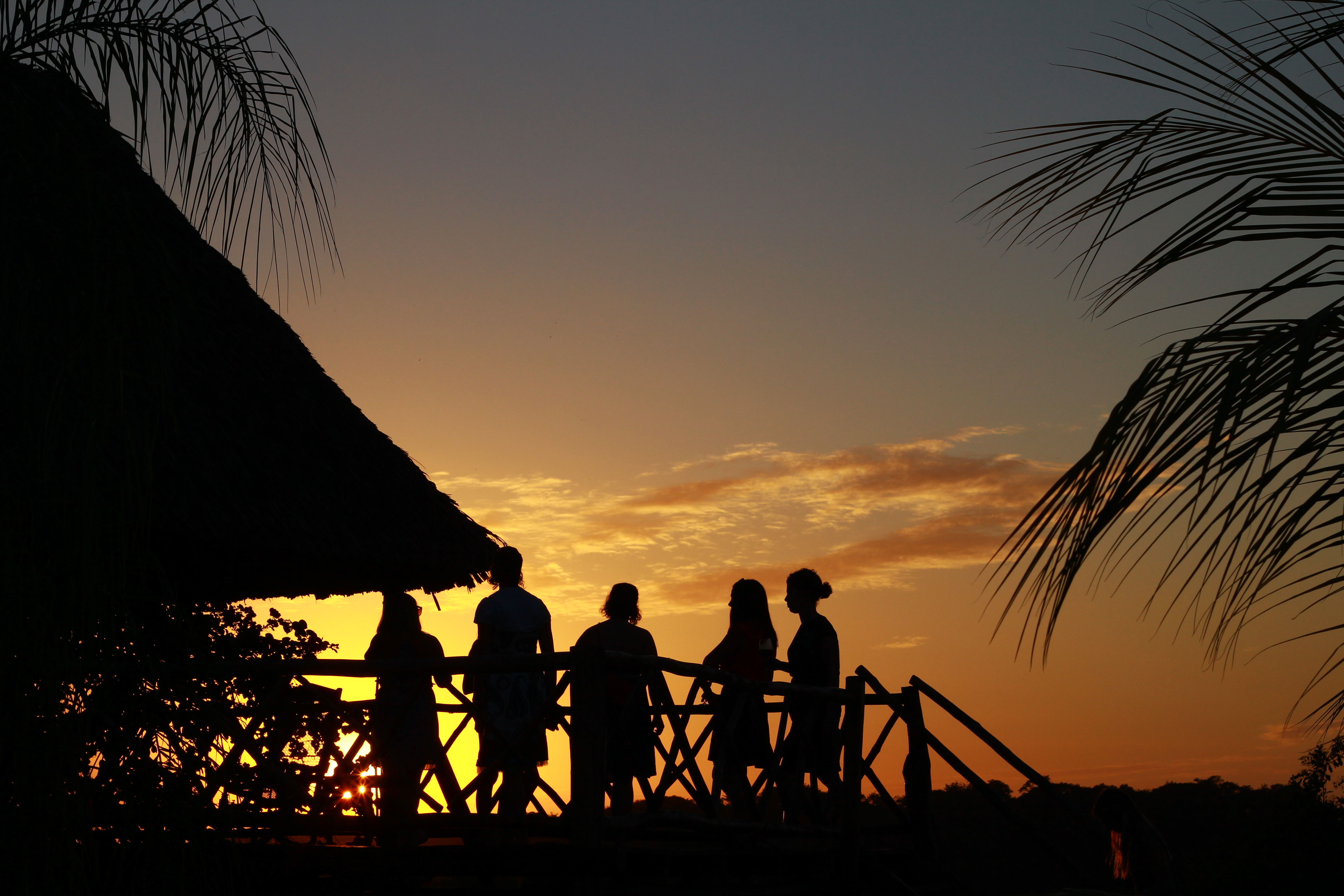 [Image from Surf with Amigas]
The global backpacker community has lived it for decades (if not longer) and now everyone from family units and girls trips to couples on their honeymoon are looking for the type of travel that provides not just a tan, but an experience.
We were lucky enough to talk with Holly Beck Obermeyer –  Pro Surfer, Surf Instructor, Video Coach and Founder of Surf with Amigas. A surf, yoga and wellness retreat, Surf with Amigas partners with smaller resorts who are ethically and environmentally minded and engaged with their local community in places without a ton of other surfers at surf spots that are user friendly for beginners and more advanced surfers. Described as a place for adventurous women to come together and encourage each other to fulfill their goals, we asked Holly a few questions about the philosophy behind the business of providing experiences, along with tips for first time adventurers in the region of Central America.
Please describe the philosophy of Surf with Amigas in 1 – 2 sentences.
Empowerment, adventure, inspiration, meaningful interactions with other inspiring women from all over the world.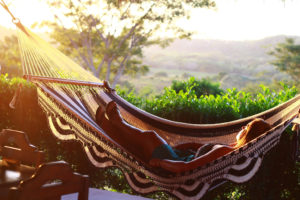 [Image from Surf with Amigas]
What inspired you to open this business in Nicaragua?
I was a pro surfer traveling the world for contests and photo shoots and then exploration surf trips with my boyfriend when I had time off. He suggested we check out Nicaragua back in 2006. I very quickly fell in love with it. Having traveled all over the world as a pro, I felt like Nicaragua was the place that I really wanted to spend more time. While traveling I completed an MBA course and wrote a business plan for a surf camp in Nicaragua. When I finally retired from competition in 2008 I dusted off the plan and put it into action. I just really wanted to find a way to support myself living in Nicaragua. Also my favorite part of traveling as a pro surfer had been the adventures with other women, so running a surf yoga retreat with a heavy emphasis on adventure was a way to keep that feeling going!
What is the most rewarding part of Surf with Amigas?
My favorite part is pushing people outside their comfort zones and making them realize they can do something they might not have believed. Helping them to overcome fear, etc. I love empowering women to go home and leave a relationship that wasn't working, or quit a job they hate, or find a way to work yoga into their daily lifestyle. It happens so often that I get emails months after their trip with us, explaining how it changed their life and set them on a completely new, healthier path. That's the best part for me.
[Image from Surf with Amigas]
Can you share tips for first time surfers?
Find someone to teach you who is a knowledgeable teacher, very patient, and willing to put all their energy on you. A boyfriend or best friend who is more interested in catching their own waves isn't going to cut it. From there you just have to keep at it. It takes a while to learn the basics and a lifetime to perfect them, but that's the beauty of the sport. Be patient and keep learning!
[Image from Surf with Amigas]
For a first timer in Nicaragua, what are your must-see spots and must-do activities?
I think volcano boarding at Cerro Negro volcano just outside Leon is a must-do. It's the only place in the world where you hike up an active volcano and then board down it. It's a pretty incredible experience!
[Image from Surf with Amigas]
Can you explain a little about your work with Waves of Hope?
Wherever we have retreats we like to partner with a non-profit or someone who is doing good in the local community to give back. We've been partnered with

Waves of Hope

for about seven years now and we've helped them in their efforts to facilitate educational opportunities in the local community – rehabilitating broken down schools and even building a brand new high school. We've empowered local women to get into fitness and sports by sponsoring a local women's kickball team. We also fund the sea turtle conservation program. There's so much to be done, but it's great to have our small part in making the community a better place and  for our guests to participate to feel good that their trip can have that benefit.
Want to learn more? Take a look here to get a feel for everything Surf with Amigas does from fun and sun to meaningful community outreach.