Bill Plympton's Cheatin' to screen for one night only at
The Royal on May 20, 2015
Two time Academy Award® nominated director marks his Toronto exclusive release
Director Bill Plympton available for interviews
For screener or interview requests, please contact:
Ally La Mere | ally@clutchpr.com | 647.294.2559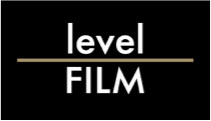 May 7, 2015 TORONTO – levelFILM to release the animated romance Cheatin' from two time Academy Award® nominated director, Bill Plympton, in Toronto at The Royal Cinema on May 20, 2015 for a one night only event. Cheatin' intertwines metaphor and creativity to illustrate the emotions of its silent characters. In this hand-drawn film, a newlywed wife proves the depths of her love by becoming her cheating husband's mistresses.
Cheatin'  has already picked up numerous awards including the 2014 Prix du Jury Annecy Award, Best Animated Feature at Gijón International Film Festival and has been nominated for three Annie Awards. Cheatin' was also the opening night film at the 2014 Slamdance Film Festival.
High res images of Cheatin' are available at bit.ly/Cheatinmovie
In a fateful bumper car collision, Jake and Ella meet and become the most loving couple in a long history of romance. When a scheming "other" woman drives a wedge of jealousy into their perfect courtship, insecurity spells out an ultimely fate. With only the help of a disgraced magician and his forbidden "soul machine," Ella takes the form of Jake's numerous lovers, desperately fighting through malfunction and deceit as they try to reclaim their destiny.
Cheatin' is Bill Plympton's tenth feature length animated film. He has been nominated for two Academy Awards® for his short films, Guard Dog and Your Face, and is one of the only animators to hand draw feature length films. He has also animated 35 short films and worked on numerous television shows and commercials. Bill Plympton animated the opening couch gag for three episodes of The Simpsons; "Beware My Cheating Bart," "Black Eyed, Please" and "Married to the Blob."
Cheatin' is screening for a one night only event at The Royal Cinema on May 20, 2015 at 9:30 p.m.
To view the trailer please click here.
Press Kit available at: bit.ly/Cheatinmovie
About levelFILM:
levelFILM was launched in August 2013 by David Hudakoc and Michael Baker and is headquartered in Toronto, ON.  Quickly establishing itself as a home for quality independent content, levelFILM's recent titles include: the stunning Terrence Malick-produced The Better Angels, starring Jason Clarke, Diane Kruger, Brit Marling and Wes Bentley, the SlamDance Audience Award-Winning Copenhagen, starring Gethen Anthony, and the upcoming Sundance breakout Unexpected, starring Cobie Smulders and Anders Holm, which hits theatres this summer.
For additional information, please visit:
facebook.com/levelfilm | levelfilm.com | twitter.com/levelfilm
-30-
For press inquiries, please contact:
Ally La Mere
Publicist, ClutchPR
ally@clutchpr.com | 647.294.2559
Daniela Syrovy
President, ClutchPR
daniela@clutchpr.com | 416.319.3511