Tis the season for all things cocktails, whether it's your peppermint mocha latte at Starbucks or a mulled wine concoction at your local Christmas market. But what's a beer-lover to do? Enter beer blends. What is a beer blend you might ask? To put things simply, it's a great way to put a twist on your favourite brew by blending it with an additional complementary flavour.
Step one, find yourself a beer brand with some versatility. Molson Coors has a full roster of products that mix and combine to create some next level beer blends with everything from premium lager's to ciders, pale ales and more.
Step two, get creative! It all taste's great so just about anything you put together is going to turn out tasty. However, if you're looking for a little inspiration we've put together five winter inspired fail-safe combinations to tempt your beer-loving tastebuds.
True Canadian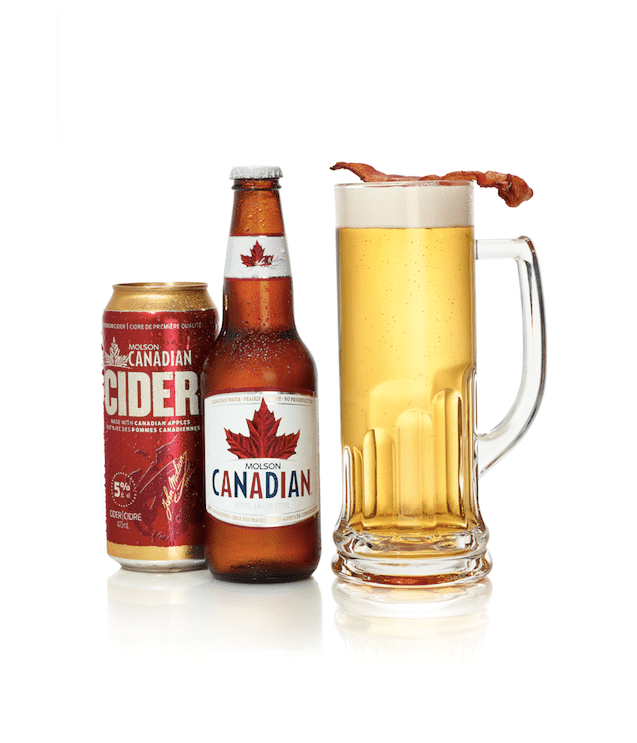 Fill ½ of a pint glass with Molson Canadian and top the other ½ up with Molson Canadian Cider. Finish it off by adding a cooked bacon slice to complete the Canadian trifecta, eh!
Flavour Notes: Not too sweet, the balanced combo of apple and lager is perfectly finished with the sweet salty crunch of the bacon.
The Dill-icious Canadian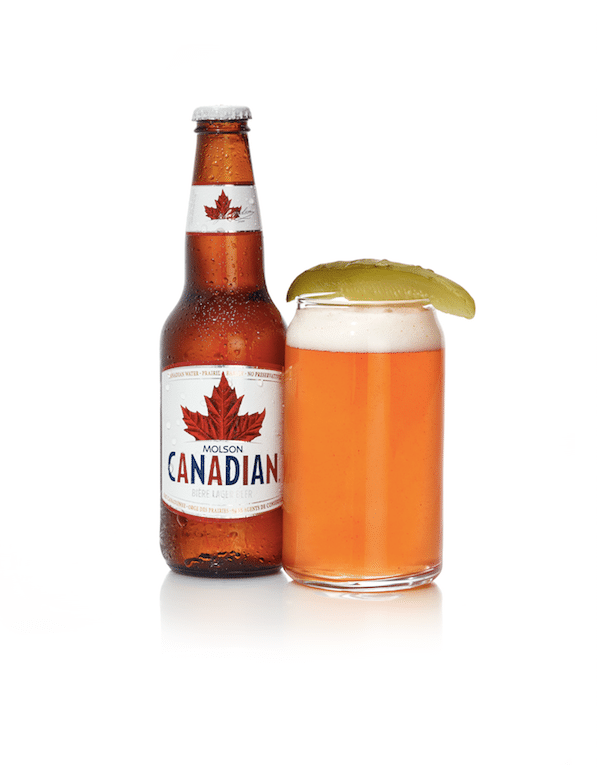 Looking to spice up your favourite lager? Fill a glass with Molson Canadian and leave just enough room for some kick. Pour in ½ oz. of dill pickle juice and ½ oz. tomato clam cocktail. To complete the Dill-icious Canadian, garnish with a dill pickle slice.
Flavour Notes: Smooth lager meets salty pickle for a wonderful mouthfeel that doesn't overwhelm the palate.
Island Ginger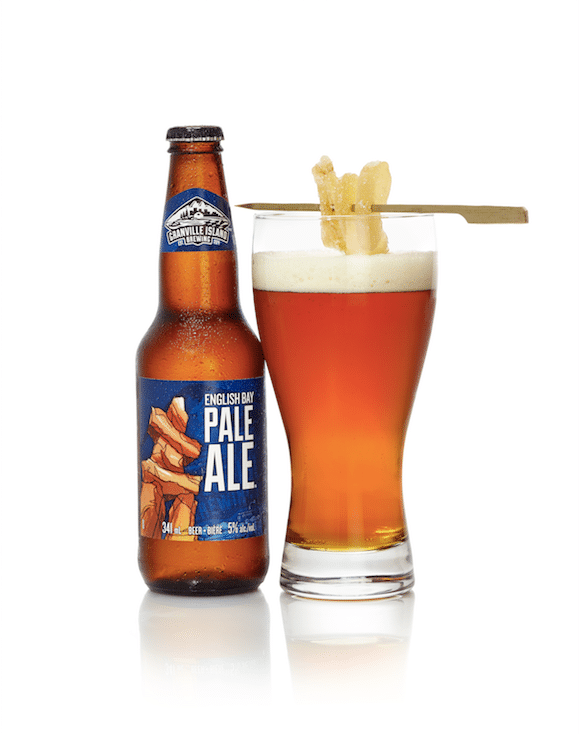 Fill an ale glass ¾ full with GIB English Bay Pale Ale. Next, add 2 oz. of ginger beer to give it a smooth bite. Finally, top it off with a candied ginger skewer to take it to the next level.
Flavour Notes: Caramel notes in this pale ale contrast with the bite of ginger beer for an invigorating taste.
Hot Spring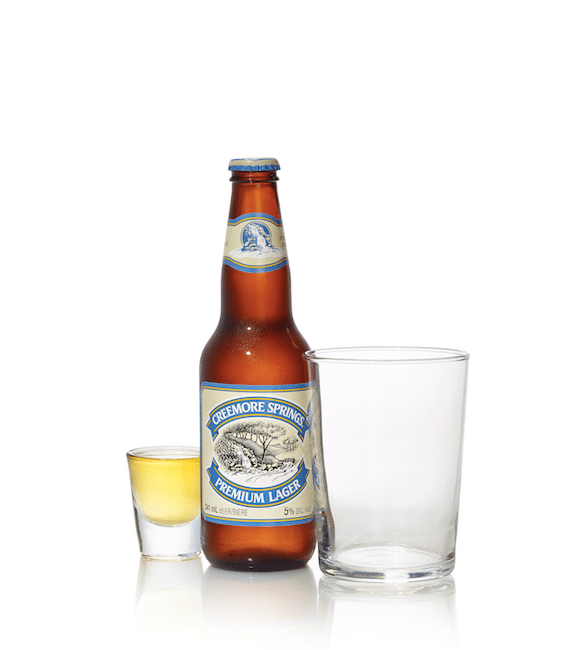 Fill a large glass with Creemore Springs Premium Lager. For a fiery cinnamon hit, add a 1 oz. shot of Fireball Whiskey to the brew. You won't be disappointed, we promise.
Flavour Notes: The light, nutty taste of Creemore provides a great backbone for notes of cinnamon.
Glacier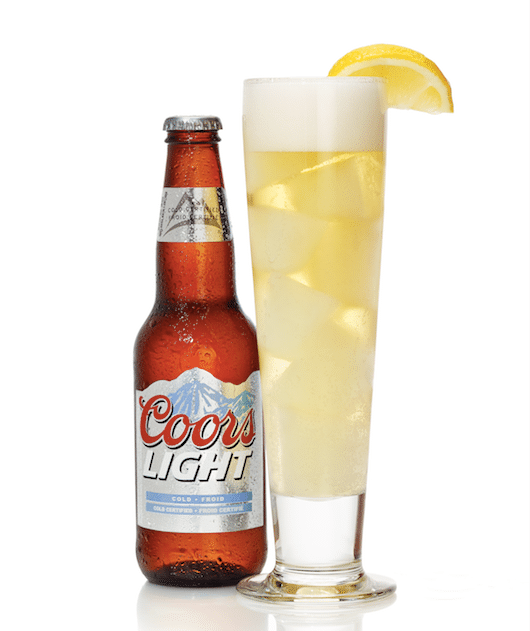 Pour concentrated lemonade into ice cube trays and freeze. Next, fill a pilsner glass with your lemonade ice cubes. Add Coors Light and garnish with a lemon wedge for ultimate refreshment.
Flavour Notes: The perfect chiller, marrying easy drinking Coors Light with concentrated lemonade cubes that melt into the beer as you drink it, creating an ever-changing taste sensation.
Bet you never thought beer could be so versatile. Happy and safe drinking!