Arabesque's SAWAH to have its world premiere April 10 at Harbourfront Centre

Arabesque infuses Middle Eastern dance and music with Western style
March 12, 2014, TORONTO – Critically acclaimed dance and music ensemble Arabesque returns after a year's hiatus with the world premiere of its production, SAWAH.  The show runs April 10 – 13, 2014 at the Fleck Dance Theatre (207 Queens Quay W) as part of Harbourfront Centre's NextSteps Series. The performance includes over 20 dancers and 20 musicians.
 

SAWAH is directed and choreographed by Arabesque founder Yasmina Ramzy and directed and composed by Bassam Bishara and Suleiman Warwar. Arabesque brings Western sensibilities to traditional Arab style. They create large intricate ensemble performances, while maintaining the essence of the improvised tradition. 


"The creation of any Arabesque performance involves an evolution of ideas and styles. It's a very collaborative process. We're like the United Nations of dance and music," says Ramzy.


The Toronto dance company boasts a diverse, multicultural cast originating from 10 countries, including Tunisia, Peru, Jamaica, Lebanon, Iran etc. Among the 43 artists are five dancers who commute from Montreal to Toronto for rehearsals.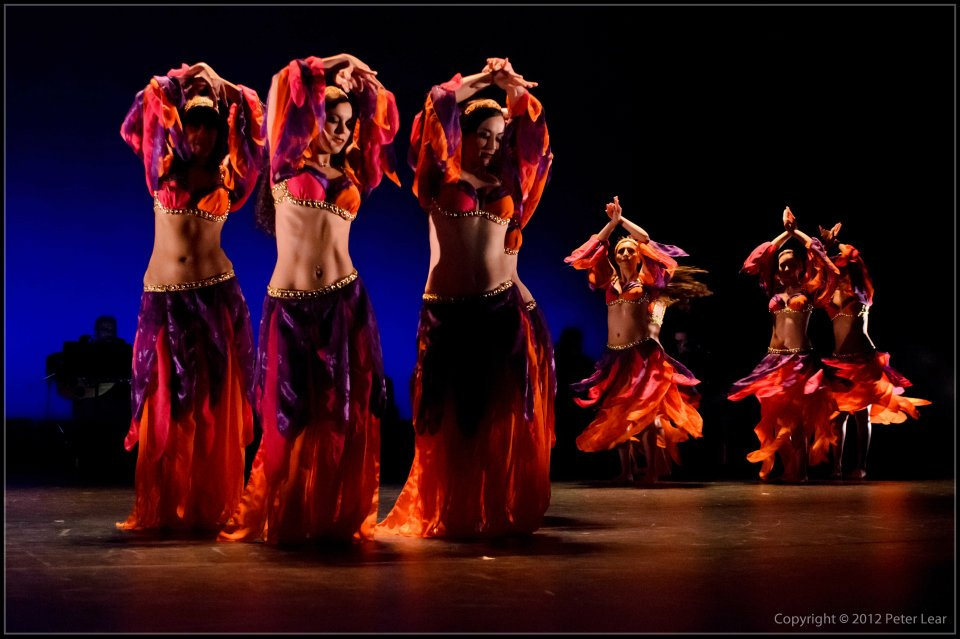 Photo credit: Peter Lear
SAWAH is an Arabic word that means traveler or wanderer. The show evokes the sense of joy and freedom one feels when embarking on an exciting journey to new far off places. It's a celebration of Middle Eastern culture and art and how it has found a new home in Canada.

SAWAH runs at the Fleck Dance Theatre, Harbourfront Centre from April 10-13, 2014. Tickets start from $19 and are on sale now.

To purchase tickets, please visit:

bit.ly/SAWAHTO or call 416.973.4000
 

To learn more about Arabesque, please visit:

Get social on Facebook & Twitter
 

About Arabesque

Formed in 1992, Arabesque has thrilled audiences internationally with nine major productions featuring many dance and music styles of the Middle East as well as contemporary interpretive expression led by directors Yasmina Ramzy, Bassam Bishara and Suleiman Warwar. The recipient of numerous awards and critical acclaim for artistic excellence, the company has performed alongside such artists as Alabina, Bijan Mortazavi, Amr Diab, The Rolling Stones, Rageb Alema and Ben Harper.
 

Interviews available in a variety of languages. For high res images, please click here.  
 
-30-